I was first tapped to do professional work on a computer as a graduate assistant in the journalism program at University of North Texas in 1980. I walked into the classroom where I was to teach Copy Editing and was met with tables equipped with what we would now think of as gigantic computers. I went to find my faculty supervisor.
"Oh, yeah, didn't we tell you? You're going to teach it on the computers," he said.
I don't remember anything about teaching that class, but it must have turned out okay, since I did eventually receive my master's degree.
I was luckier than most of my generation because my father, Embert "Bert" Walker, worked in military communications and had been running large computer systems since the early '60s, when computers took up entire buildings. In the mid-60s, he took me to see one of those systems at his office at Carswell Air Force Base in Fort Worth, Texas. I didn't really grasp what those giant reels of "tape" did, but I was impressed nonetheless.
Throughout the early years of my career, my father was my hardware and software mentor. He built all of my early home computers, creating a new one for me as each new generation of operating systems and processors came into being. He was endlessly patient. I called him at all hours of the day and night with my problems and he walked me through them, imagining from the other end of the phone line what was on my screen. We worked from MS-DOS all the way through the Microsoft operating systems of the mid-2000s until I defected to Apple.
By that time, Dad's ability to keep up was fading as his extraordinary cognitive functions began to deteriorate with dementia, so he didn't hold my defection against me, as he might have in previous years.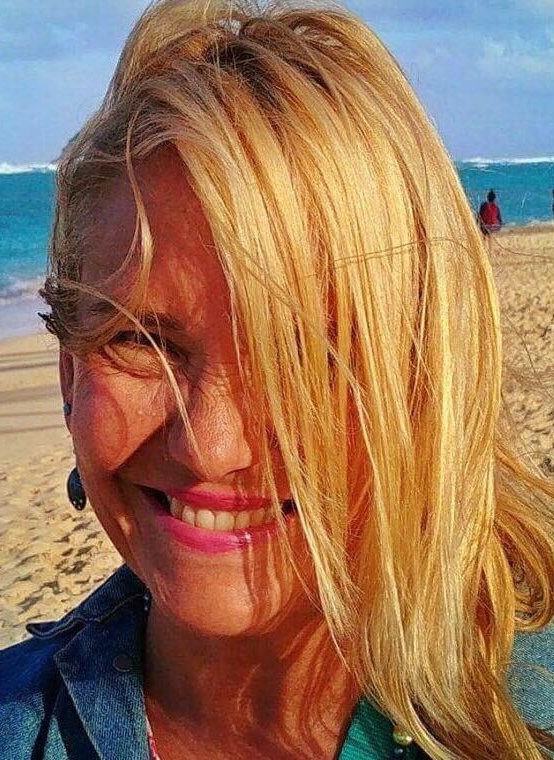 I have never had a computer coach like my Dad in the 15 years that have since passed. But my friend Karli Wheeler comes pretty close, at least in terms of her endless patience and calmness in the face of my whining and complaining about my problems. Karli used to be the public information officer and a digital learning coach for the Santa Fe Public School District. Her master's degree is in educational technology, so she knows what she's doing. In recent years she has worked with community members as a technology consultant (Teach Me Tech Babe).
So Karli gave me a tutorial on Zoom the other day. I've been using Zoom for a long time. My professional chaplaincy group has been using online video meeting platforms for at least eight years now. We started out meeting face-to-face while we all lived in the Bay Area, but as we began to spread out around the country, we started meeting online. At first we used Skype, which was fairly unreliable, the audio and video freezing or deteriorating frequently. Then we switched to something called VSee, which was only slightly more reliable. Finally, we ended up on Zoom, where we continue to conduct our case conferences, meditations and check-ins for meetings that in the past lasted up to four hours at a time. Those who can meet together in the Bay Area continue to get together in physical reality, with a laptop positioned in the room to include them all in one image, and the rest of us further afield join virtually. But our meetings no longer last four hours. We found, eventually, that meeting for that long while online simply isn't as intimate or meaningful as it is when we all shared physical space together.
So what I wanted Karli to show me was how to be the host of a Zoom meeting. It wasn't hard, and since our coaching session a few weeks ago (prior to social distancing), I've hosted a few meetings successfully, and expect to do so more often.
Karli is a Friend—that is, she's a Quaker—and she was tapped by the Santa Fe Quaker Meeting to create Zoom meetings for worship and committee meetings and the like. Karli has been bringing her congregation into Google World for four years now. But few in the Quaker congregation had experience with online meetings prior to their first Zoom worship service March 15.
Lots of church congregations are doing the same, but Quaker worship presents a special challenge, in a way. When Quakers worship, they sit in silence together. No one speaks until and unless they feel deeply moved to do so. After the person speaks, silence resumes until and unless someone else wants to speak. The idea of setting up an online meeting to sit silently is, well, unusual.
But Karli has figured out how to manage the online meeting so that it feels as meaningful—if different—from regular Quaker meetings. Though the regular Sunday meeting normally lasts an hour, it became clear right away—as it eventually did for my chaplaincy group—that shorter was sweeter. The group gathers online in the Zoom meeting room about 15 minutes before the meeting starts, for virtual handshaking and hugging. Then the leader says, "Now we're going into silent worship," and Karli, as the host, mutes everyone so their inadvertent noise-making doesn't disturb each other. She's taught everyone how to "unmute" themselves, so that when someone wants to speak, they can do so. After the 30-minute meditation period, the group shares "joys and sorrows" and announcements online for another 15 minutes or so, just as they would if they were meeting at the Quaker House on Canyon Road.
"Ideally," she said with a wry smile, "all Friends will learn to self-manage." By that she means learn how to use proper Zoom etiquette. Hardest for some of the congregants who don't use computers or tablets has been learning to use Zoom on their phones. But everyone is adjusting. Karli has been implementing a "train-the-trainer" approach, so the congregation isn't entirely dependent upon her.
"My goal is to support the leaders of the meeting and the committees in scheduling, facilitating, and leading their own Zoom meetings," she said. "The learning curve is somewhat steep, and just like in a classroom, you have to individualize instruction to each learner."
I asked Karli for her best Zoom tips, for newcomers to the platform and veterans who perhaps haven't thought through the etiquette of such online meetings:
1. As much as possible, share information about Zoom meetings on a public website (rather than trying to send emails, etc.). Train your participants into checking the website themselves. Use the calendar function to put meetings on calendars automatically.
2. Use Mute/Unmute so that you don't disturb the group with ambient noise such as paper rustling, chair rocking, dog barking or children playing in the background. Stop your video if you are going to be moving around a lot or leaving the room or eating. Others don't want to hear you slurp your soup.
3. Use the Chat function to communicate to other individuals or the group leader if you have a concern but don't need to interrupt the conversation as a whole. ("Becky, honey, you have spinach in your teeth.") And instead of literally waving your hand, or using the little hand-waving function, you can use Chat to ask to speak.
4. If you use a laptop or desktop to access Zoom, you can change your background to prevent others from seeing your messy or private personal environment—say, if you're Zooming from your bed. Next to the "Stop Video" function is a pull-up arrow to the right. You can use a Zoom virtual background or create your own.
5. Be patient with yourself. You don't have to become a master of using the technology the first time you use it. Go to the zoom.us site, check out the how-to videos and read the "Getting Started" section.
I could swear Karli was channeling my dad when she made that last suggestion. When I would call him, frustrated and angry at some apparently unsolvable computer issue, he would always start the conversation by saying, "Well, Hollie, let me ask you something. Did you read the instructions?"
Read the instructions. Zoom responsibly!