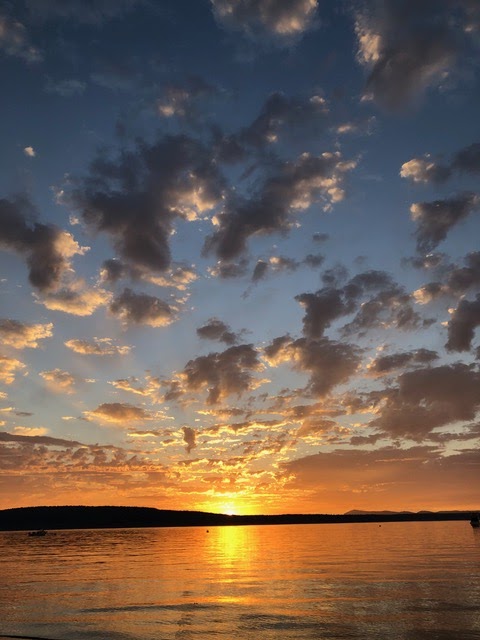 Orcas Island
(All photos by Susan Shannon)
This is the second in a series on the Big Pivot, women who make big moves after age 50.
When Susan Shannon was called to make the Big Pivot, it wasn't a surprise at all. She had always known she would return to Orcas Island, Washington—she just didn't know when.
Born in Seattle, Susan grew up in Edmonds, Washington, on the northern coast of the state. Her family visited Orcas—a small island between the mainland and Vancouver Island—throughout her childhood.
"It was my first love," she said. In the late 1970s, when Susan decided college was not for her and dropped out, she found her way back to Orcas, and stayed until she was called to California in 1980. But she always made a pilgrimage once a year to what she calls her "soul home."
In 2018, Susan—by then a longtime Buddhist practitioner and teacher who served as a prison chaplain at San Quentin—was ready for a lifestyle change that would feed her inner being. The Bay Area had become crazy-expensive. Her soul friend Jay, for whom she had cared for many years, had died. She had inherited his house in San Anselmo. Her horse Tiger had died, and soon her dog Fiona would die. She began to think it might be time.
She later wrote to friends, explaining that on what would have been Jay's 71st birthday, she heard his voice saying, "It is okay to leave now. You will take me and all this with you wherever you go!" She understood "all this" to mean "the love, music and good vibes of the house." Within hours she learned of a fantastic rural property that would soon be available on Orcas, right next to the site where she had lived in the '70s and where she had raised an orphaned fawn named Punkin.* But the owners didn't want to list it for sale publicly, a friend told her.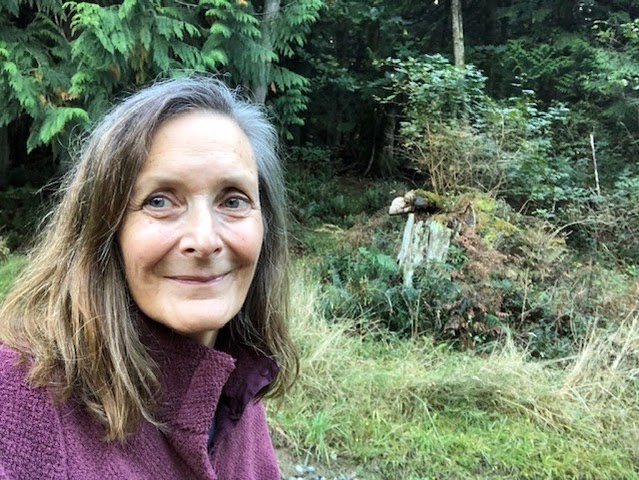 Susan Shannon
So many magical things happened along the way. Susan made friends with the owner of the Orcas property through email. They hit it off so deeply that when they finally met, they hugged and cried like forever friends.
Soon, she wrote, "I whispered, 'maybe I'll sell' to a realtor friend," and Jay's house—never listed—received two offers after two visits and was sold on May 15, 2018. The very next day she closed on the property on Orcas Island.
After her house sold, she faced wrapping up nearly 40 years of living in California. She couldn't leave her work until September, so she spent four months couch-surfing and tending her ill dog, sorting and disposing of excess possessions, and making two big truck trips to the island.
Once she said her goodbyes to her prison sangha, colleagues and friends, she made the final move in September 2019.
It was a homecoming.
"This land has always seemed to welcome me with open arms," she said. "It's hard to describe the phenomenon, but I always feel it. It's like my very DNA quivers when I come here. So much more of me feels alive here."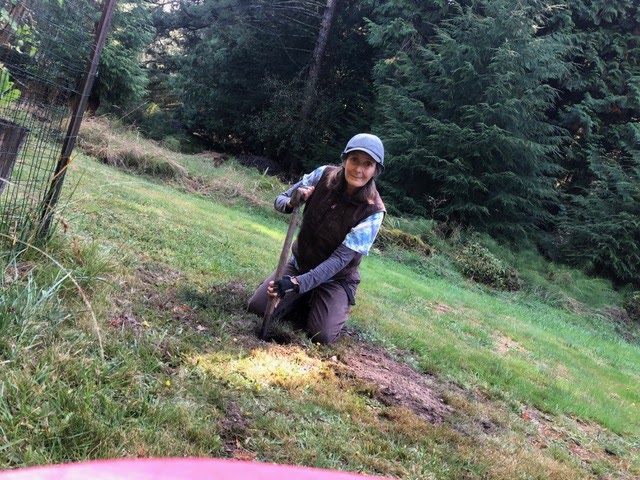 Today Susan uses the same shovel she
employed to try to dig to China as a child
Since moving back to Orcas, Susan has revamped her work life, which now includes primarily writing and teaching as a Buddhist/interfaith chaplain. She works in the mornings and spends the afternoons out on the property, disconnected from phone and computer, exploring and caring for the land—including two ponds and a creek. She has pruned the trees and planted a cover crop, along the way encountering and photographing the animals who inhabit it: raccoons, owls, eagles, toads, and deer—likely including Punkin's progeny.
"I still can't believe I am the steward of this property," she said. "I sort of toggle back and forth between ecstatic moments of discovery and doing my work."
A contemplative and natural teacher, Susan, now 63, has some deep insights to share with those considering similar Big Pivots.
"I did one thing that was really healthy for me. I made a lot of lists, the most important being the things I wanted to integrate into my life, things I wanted to do, in the next incarnation of me. I started doing those things before I left California. I wanted to pursue my goals and feel they were not linked to a place. What if I couldn't stay here on Orcas? Or even get here? What if the deal fell through? All the 'what ifs'. . . ."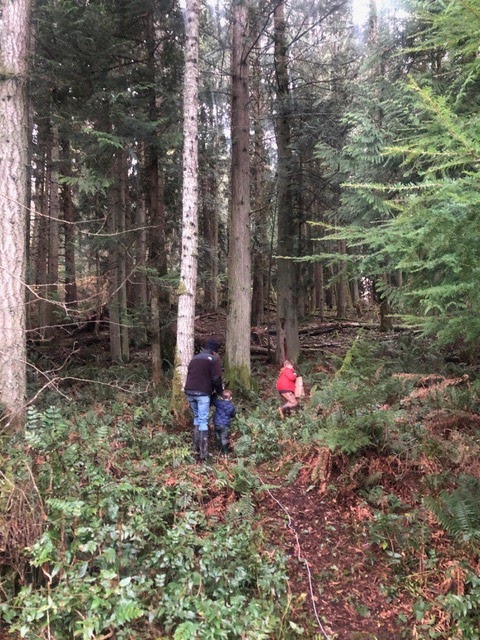 Susan with grandchildren Miles,
3, and Theo, 6, on her land
One friend became jealous of Susan's plans to move.
"She got resentful and began to compare," Susan said. "She had a fantasy about her identity. There was a dissonance between who she thinks she is and who she really is. It made her quest to find a peaceful place to live impossible, as her inner life was constantly off balance."
It's important to look at what your skill set is, in the Buddhist sense, what you have cultivated in life, literally and figuratively, before making a Big Pivot, Susan said.
"You can have projection and transference with a place" just as with a person, she warned. It's easy to imagine that life will be perfect somewhere else, especially somewhere else exotic and very different from where you are now.
Susan had a background in rural living; she had the skills and tools to live alone and in a remote place. If you're choosing to move to a rural environment, you'd better know how you will find community there, get engaged, and make a contribution, she noted. Though her experience of returning to Orcas has seemed miraculous, she was also realistic about it.
"If you want things to happen, make them happen now," wherever you are, she said.
And yet. . .there is definitely magic in Susan's story.
"When I moved off the island in 1980, my best friend Joey and I made a vow we'd grow old together on the island," Susan wrote to her friends. "Here we are—she and her husband live part-time here and soon will be here full-time—just about a mile away. And my lifetime friend Jim still lives here, too."
And by the way, it was Jim who coined the phrase Big Pivot, and Susan who told it to me, prompting this series.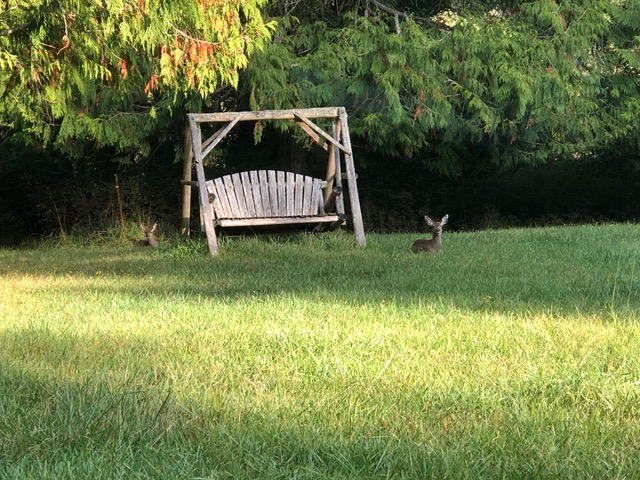 Maybe a couple of Punkin's progeny?

Please go to Susan's beautiful website and read about Punkin. Be sure to get out your tissues first. https://chaplainoftheheart.com/punkin/