The following may be the most important blog I post this year. I have taken it from the ACLU of New Mexico's summer 2020 edition of its newsletter, The Torch. You can read the entire newsletter at the ACLU of New Mexico website, https://www.aclu-nm.org/en/publications. I also urge you to consider donating to the ACLU-NM,* which works consistently on behalf of all New Mexicans. In particular, the ACLU was pivotal in developing and getting New Mexico Senate Bill 8 passed and signed into law by Gov. Michelle Lujan Grisham in July. This bill requires all law enforcement agencies in New Mexico to equip officers with body-worn cameras.
Here is the text from The Torch. Please share this with everyone you know. KNOW YOUR RIGHTS! You can download this to fold up as a wallet card from ACLU-NM's website:**
https://www.aclunm.org/sites/default/files/field_documents/know_your_rights_info_cards.pdf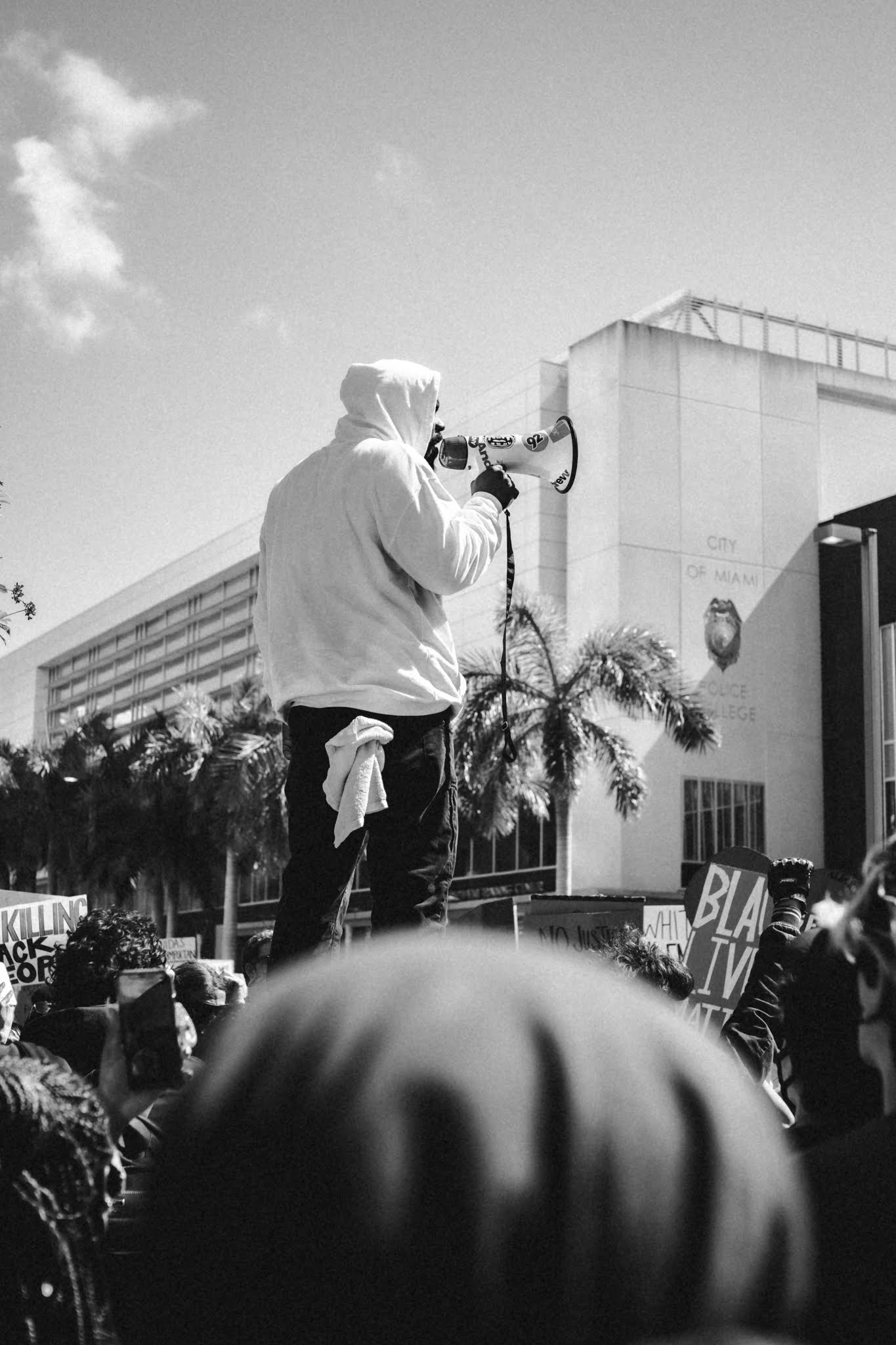 Photo: Frankie Cordoba via Unsplash
• The right to protest and assemble peacefully is a fundamental right guaranteed by the U.S. Constitution and the First Amendment.
• During a protest or demonstration, police may order you to not interfere or obstruct them from enforcing the law—so pay attention and always keep a safe distance away from any ongoing police investigation.
• If an officer asks you to step back or step away, then you should abide by the officer's commands. You can record police.
• In New Mexico, you have a right to record police. This is especially important if you are witnessing police brutality or violations of people's rights.
• You can use your cellphone to take photos or videos of any encounter. If you use our Mobile Justice New Mexico App, a copy of your recording
will be automatically uploaded to the ACLU's secure server. (You can download this from the App store on your phone. Just type in Mobile Justice New Mexico.-HW)
• If an officer approaches you and your phone is in your pocket, let the officer know first that you are grabbing your cell phone. And then record the interaction.
• If you are recording a police encounter that you are not directly involved in, always keep a safe distance so that you are not obstructing the officer from doing their job. You can refuse a warrantless search.
• Police may not like that you're recording them, but that doesn't mean they can take away your phone. They would need a warrant or probable cause to do so.
• If an officer asks you to hand over your phone or to unlock your phone, tell them "I don't consent to the search or a seizure of my property. Please get a warrant."
• It is important that you assert your rights. If you don't say anything, then an officer might assume that you're okay with them searching through your phone. Know how to protect your privacy.
• When you go to any protest, make sure your cellphone has a strong password and consists of at least six digits so it's hard to break into.
• When you're not using your phone, put it in airplane mode. Police can use radio signals to track protestors. Don't make it easy for them.
• Disable settings that allow your phone to be unlocked with your thumbprint or phone so the police cannot unlock your phone for you, revealing information about you or the people you care about. You can refuse to answer questions.
• Police may stop you to ask you questions. You never have to answer any of their questions—ever. If the police stop you to talk, you may politely tell them: "Officer, with all due respect, I don't want to answer any of your questions."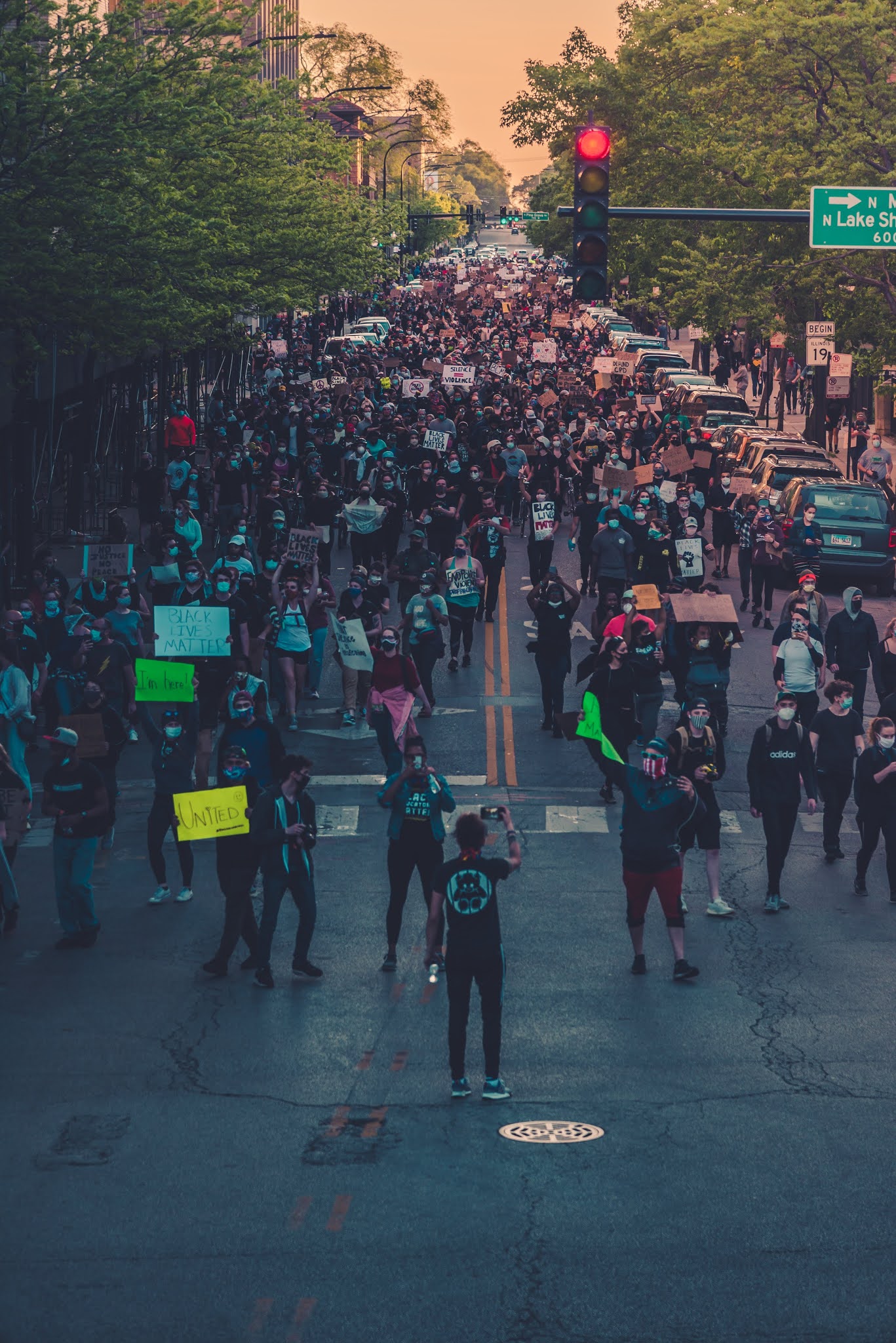 Max Bender via Unsplash
• If they continue to bother you with questions, ask them politely, "Am I being detained or am I free to go?"
• If you are being detained, tell them "I wish to remain silent until I speak to an attorney."
• If you are not being detained, you may simply say: "If I am not being detained, I'd like to go" and walk away. Think your rights have been violated?
• If you think your rights have been violated while protesting, write down everything you remember including officers' badge or patrol car numbers.
• Get bystanders' contact information for witnesses.
• Take photos of any injuries.
• Finally, we know that asserting your rights can come with real risks, so always do what feels comfortable for you, especially if you feel like doing so will put you in harm's way.
That's the end of the ACLU text. I wanted to add that I've been thinking about making a pledge to myself that I will share with others. I may come up with better language eventually, but for now:
I pledge that whenever I see a potentially vulnerable person being detained or otherwise confronted by police, I will act as a witness. I will make it known to those present that I am acting as a witness, and if able, I will make a video recording of what is happening, and if appropriate, will provide that video and/or my own testimony to appropriate parties afterward.
I'd love to know you think of this pledge.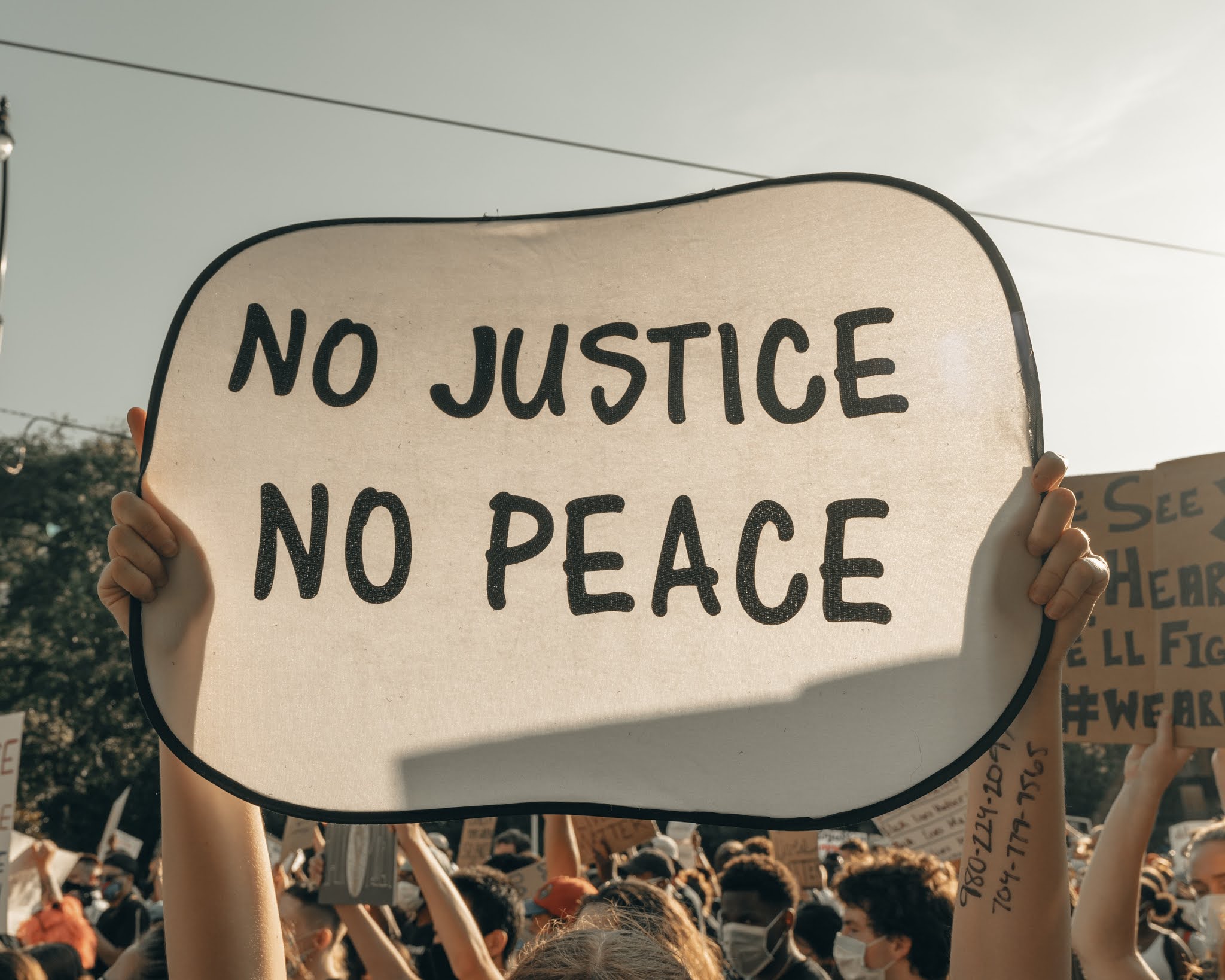 Clay Banks via Unsplash
*If you don't live in New Mexico, just type into your browser ACLU followed by the name of your state, and you'll find your local affiliate's website.
**Almost every state affiliate has its own version of a "Know Your Rights" card, and Southern California has MANY, for different topics, including Know Your Rights for Lactating Mothers, for Transgender Students, etc.